In this post we are going to let you in on a secret and we will tell you what we wear during the summits to Kazbek or Elbrus. The list of the equipment required for the expedition seems to be quite clear (the list is available here) however we still receive a lot questions in relation to boots, trousers, jackets and even underwear that one should wear. We hope this post clears away any doubts you might have and will provide you with valuable input.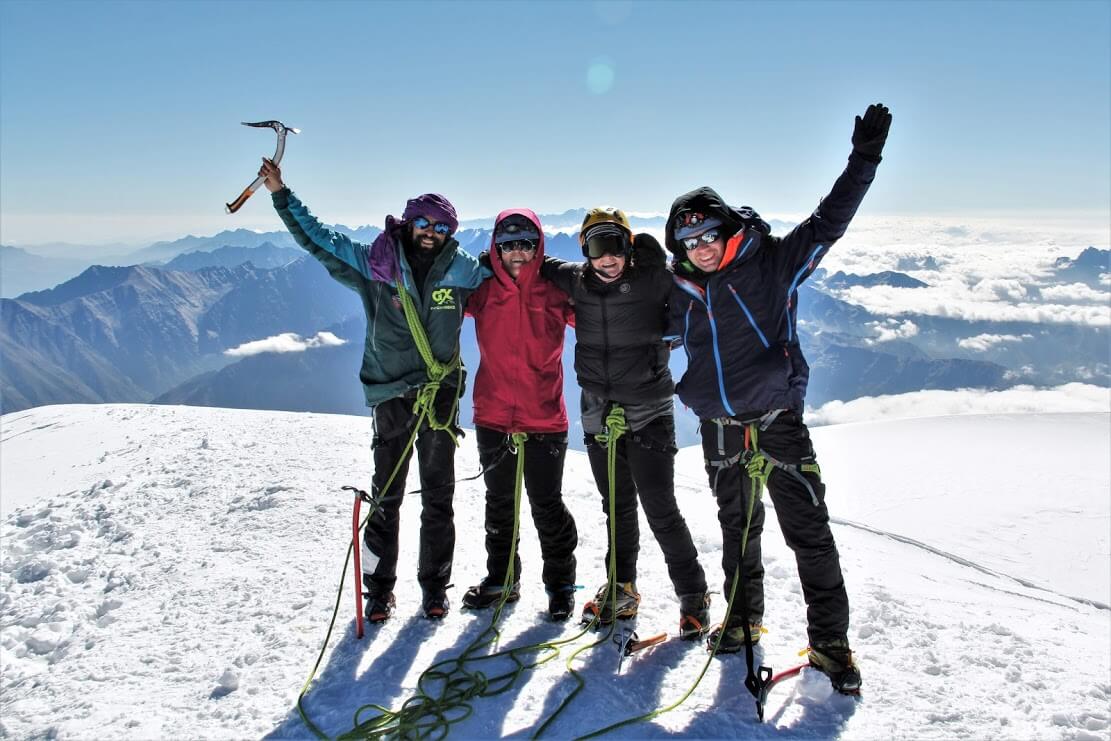 Below you can find detailed description of clothes that we currently use. We have worn and tested those items many times and we can recommend them without hesitation because we know that they are perfect during Kazbek or Elbrus expeditions. Of course it doesn't mean that only those trousers/jacket are good. You can treat this post as a guidance that will show you what kind of properties your clothes should have. It doesn't really matter which company you choose to buy from. What you have to bear in mind is that during the summits to both Kazbek and Elbrus it is going to be very cold. Standard temperature during the summit to Kazbek is about -15 to -20. Elbrus is generally 5 degrees colder. Please remember that the perceived temperature can be even lower. During the summit it often snows and there is always strong cold wind. What is more we don't know how long the summit is going to take. Therefore you need to be dressed to be comfortable/warm while you are in the high mountains for a long time in bad weather conditions. It's better to bring more clothes with you than to have to borrow/ask other people. Having additional layer in your backpack doesn't weight that much and it can make a real difference during the summit.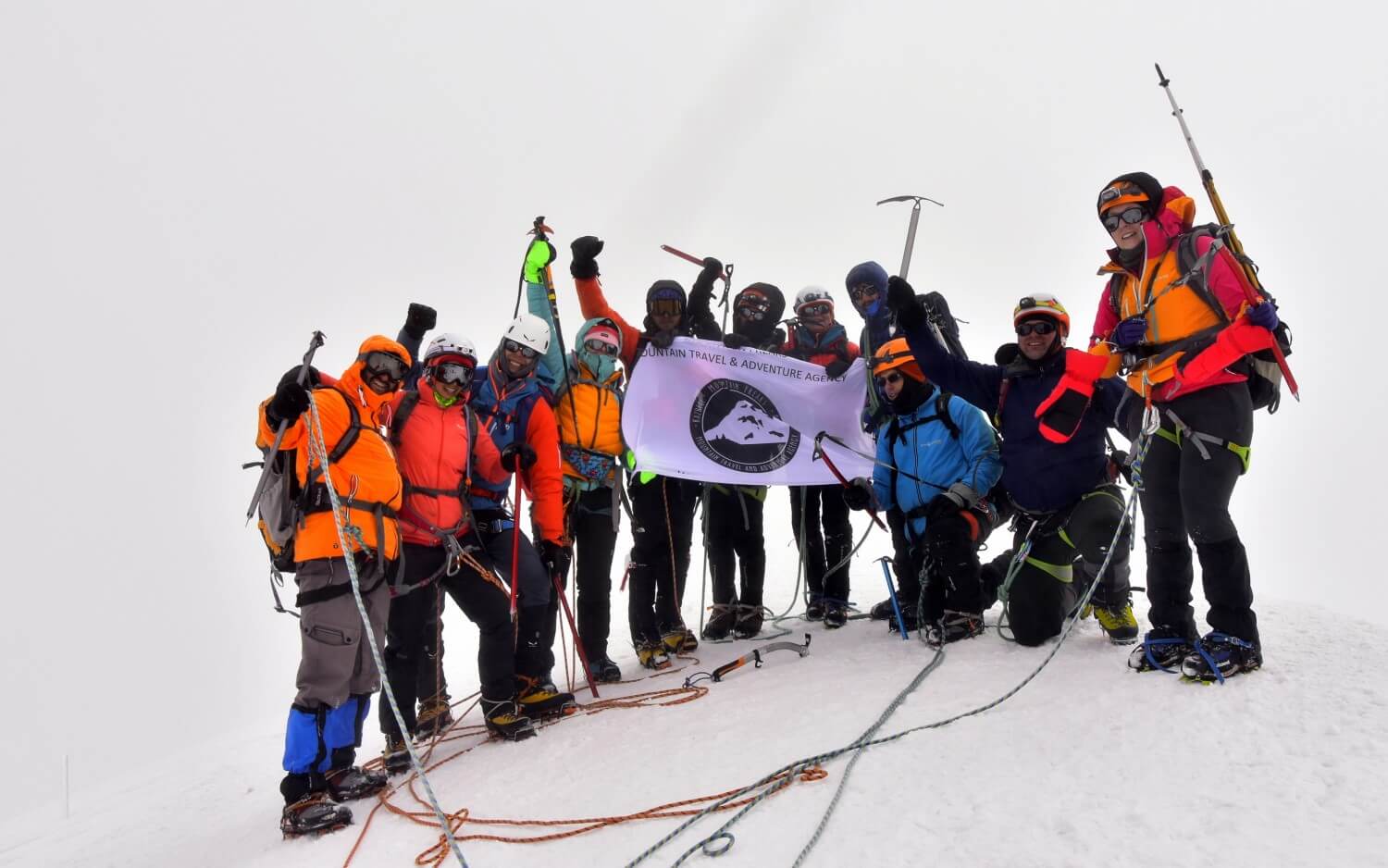 EWA
KAZBEK:
! Click on the names of the individual items to see what they look like.
ELBRUS:
Everything that was already listed for the Kazbek summit plus: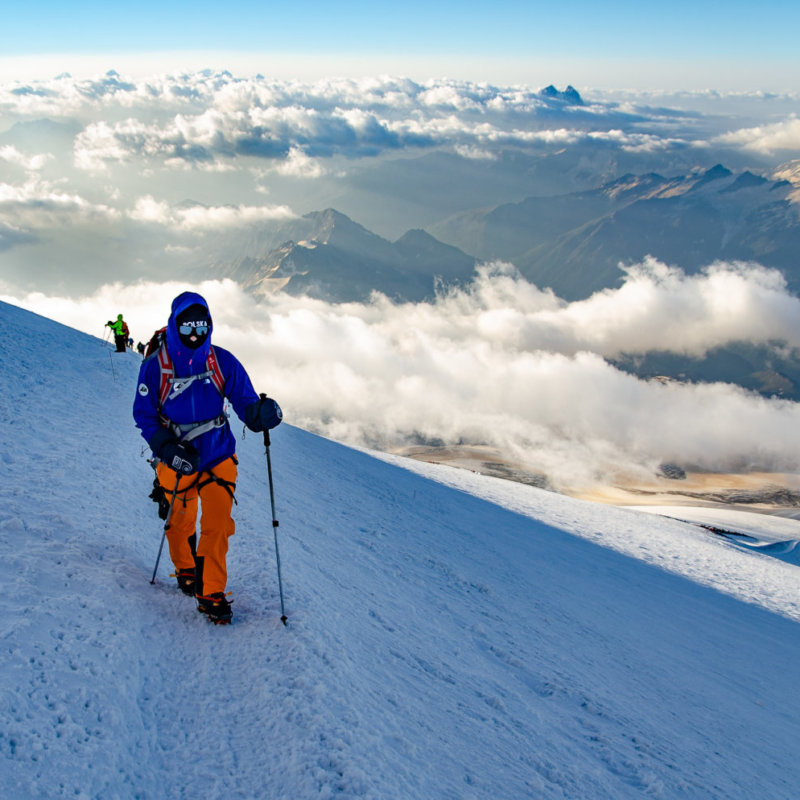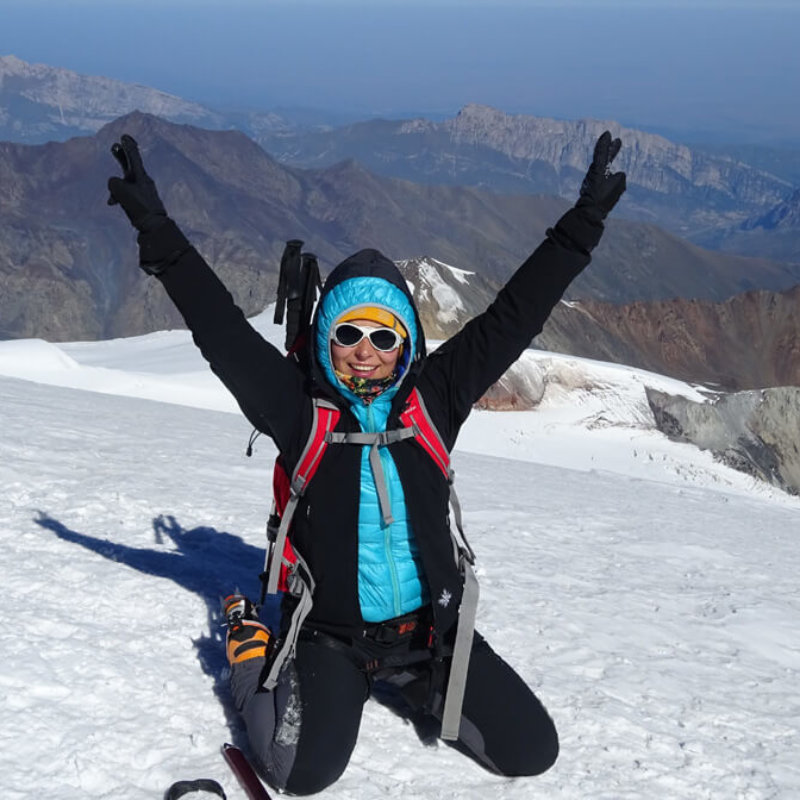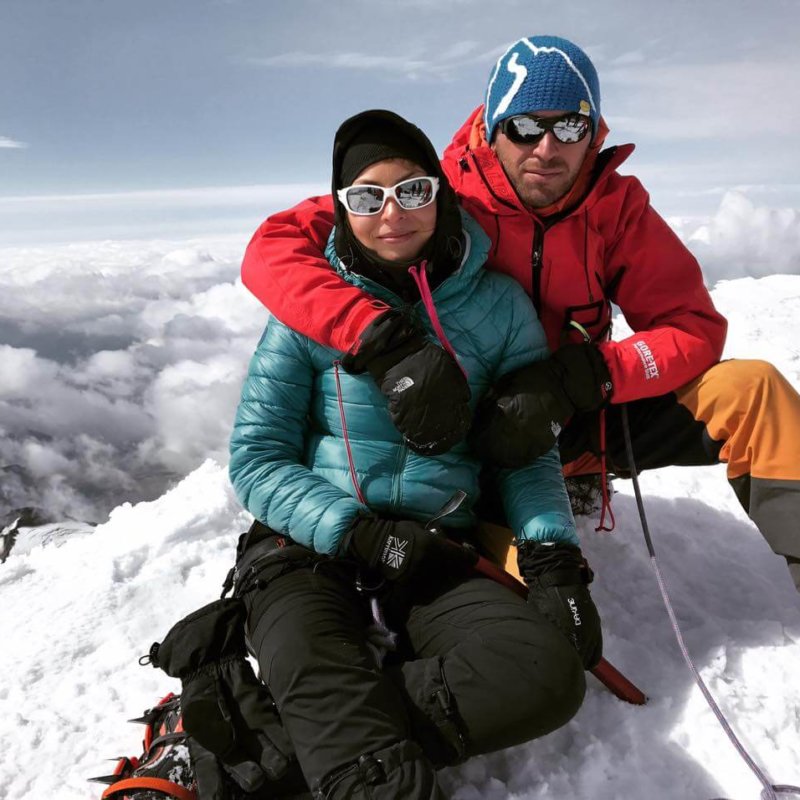 NIKA
! Click on the names of the individual items to see what they look like

KAZBEK:
ELBRUS:
Everything that was already listed for the Kazbek summit plus: