In this post you will find all information about the main base during the entire expedition to Mt. Kazbek, an old meteorological station Bethlemi Hut, which is popularly called by all Meteo Station, or simply Meteo.
Accommodation conditions at Meteo Station (Bethlemi Hut).
Meteo Station is private property. You have to pay for accommodation in its area. You have two options: a tent in the price of 10 GEL per tent per one night (regardless of the number of people sleeping in the tent) or sleeping in "rooms" at the Meteo Station for 45 GEL per one person per one night. After you reach Meteo Station, employees will come to you in order to register and to collect the fee. Everyone has to answer the question as to which type of accommodation is better. In Meteo Station "rooms" there are two-storied wooden bunks with straw mattresses and … nothing more. So even if you want to sleep inside, you must have a sleeping bag with you. Also, Meteo Station is not one of the cleanest places, and certainly there will be less bacteria in your entire tent than on one centimeter of space in Meteo. However, it is still a closed object (despite not having completely airtight doors and windows), so when the weather is really bad, it always provides a better shelter than a tent. Meteo Station has "a kitchen" that everyone can use, regardless of whether you sleep inside or outside. It is a room in which there are several large tables and a stove that makes it the warmest room of all rooms. Everyone prepares meals on their own, with their own products and with the help of their own equipment. Everyone should have a camping stove (eg JETBOIL), gas and food for the duration of their stay at Meteo Station. Of course, there is also no toilet in Meteo Station. We mean that there is something that is supposed to be a toilet (outside of the building), but usually this place does not function as it should, and actually, the toilet is just behind every bigger stone, which makes the overall sanitary state far from being normal!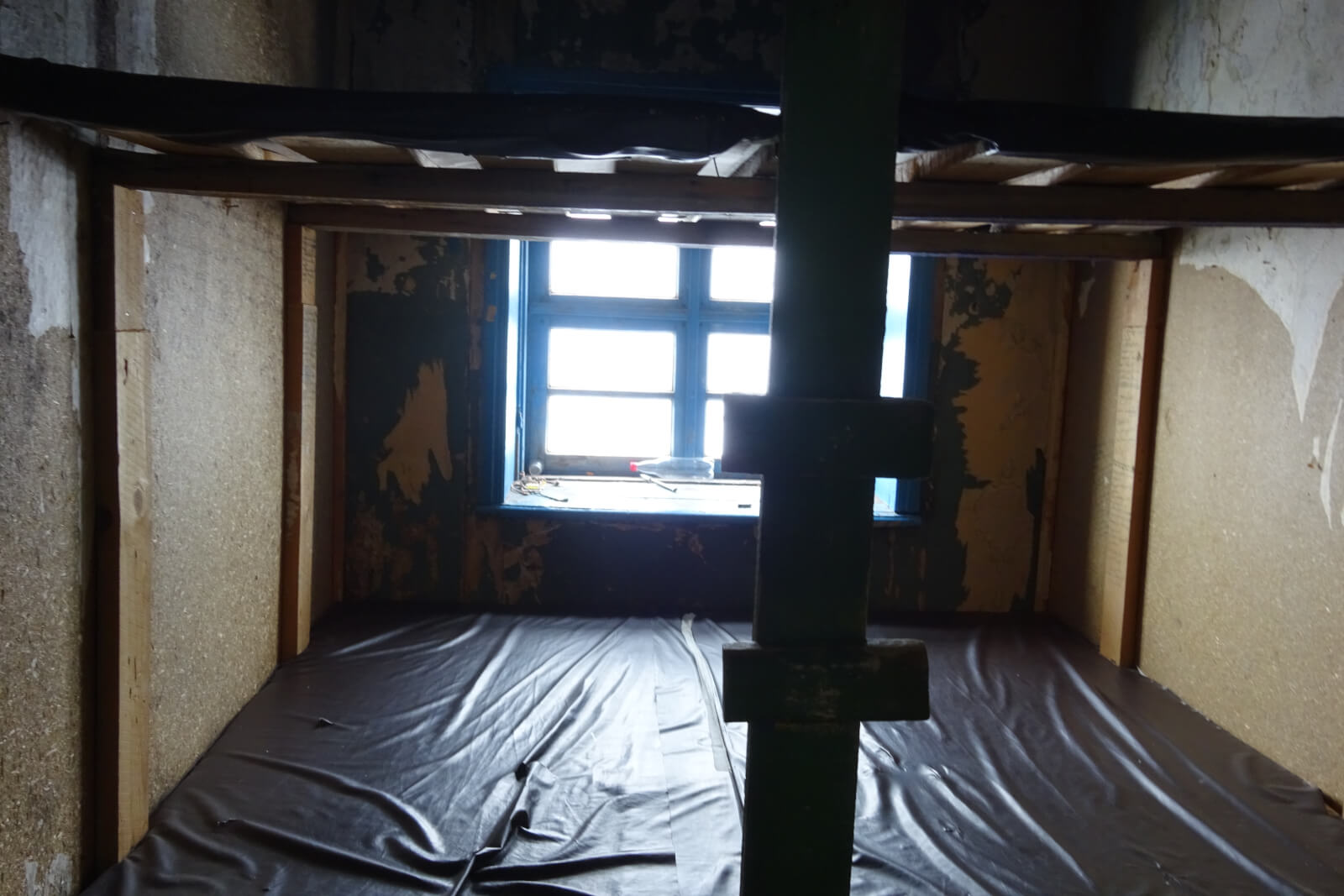 Reservation of accommodation at Meteo Station (Bethlemi Hut).
The accommodation in the tent is unlimited. If you plan to sleep inside of Meteo Station, you have to make a prior reservation. Especially during the summer (June – September), when the station is frequently visited and most places are occupied.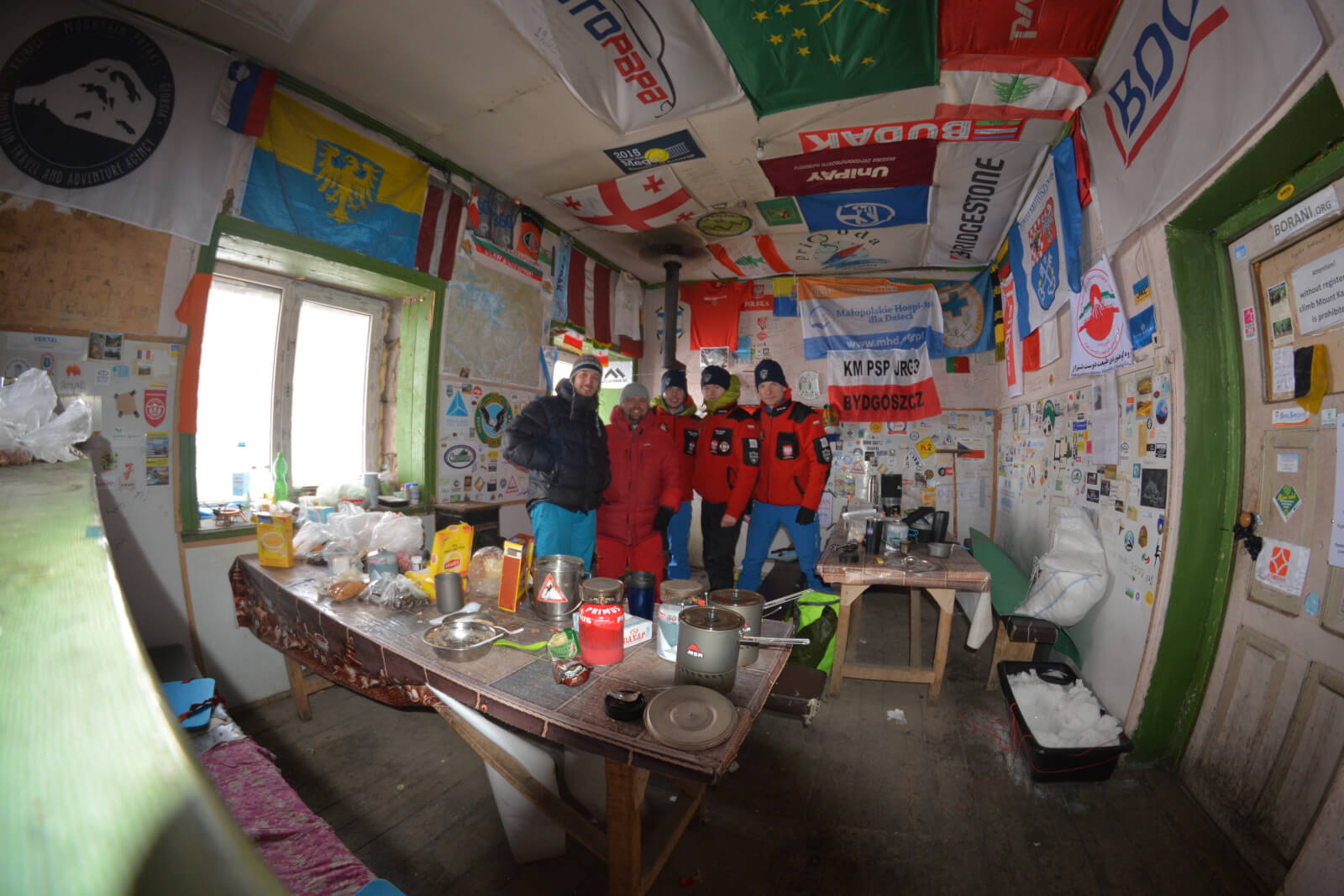 Acclimatization walk.
On the next day, after reaching Meteo Station (according to our plan it will be the third day of the trip), there will come the time for an acclimatization walk. It will be a maximum 3-4 hour trek to the altitude of 4100 m (minimum), and then we will return to Meteo. Most of the time we go to the so-called White Chapel, then we approach to the place where you can start the climbing route to the top (only for people with very big experience!). Another option is to simply go the next part of the trail that leads to the peak of Mt. Kazbek. We usually get to the place where the glacier begins. As a part of acclimatization, you can also get to the peak of Mt. Ortsveri, which is located on the height of 4350 m above sea level and it is adjacent to Meteo Station. We only recommend this option to groups with a guide or to those who have high altitude experience. Whichever option you choose, the most important thing is that you do not forget and do not downplay the value of the acclimatization walk. It is a necessary element of the trip to Mt. Kazbek.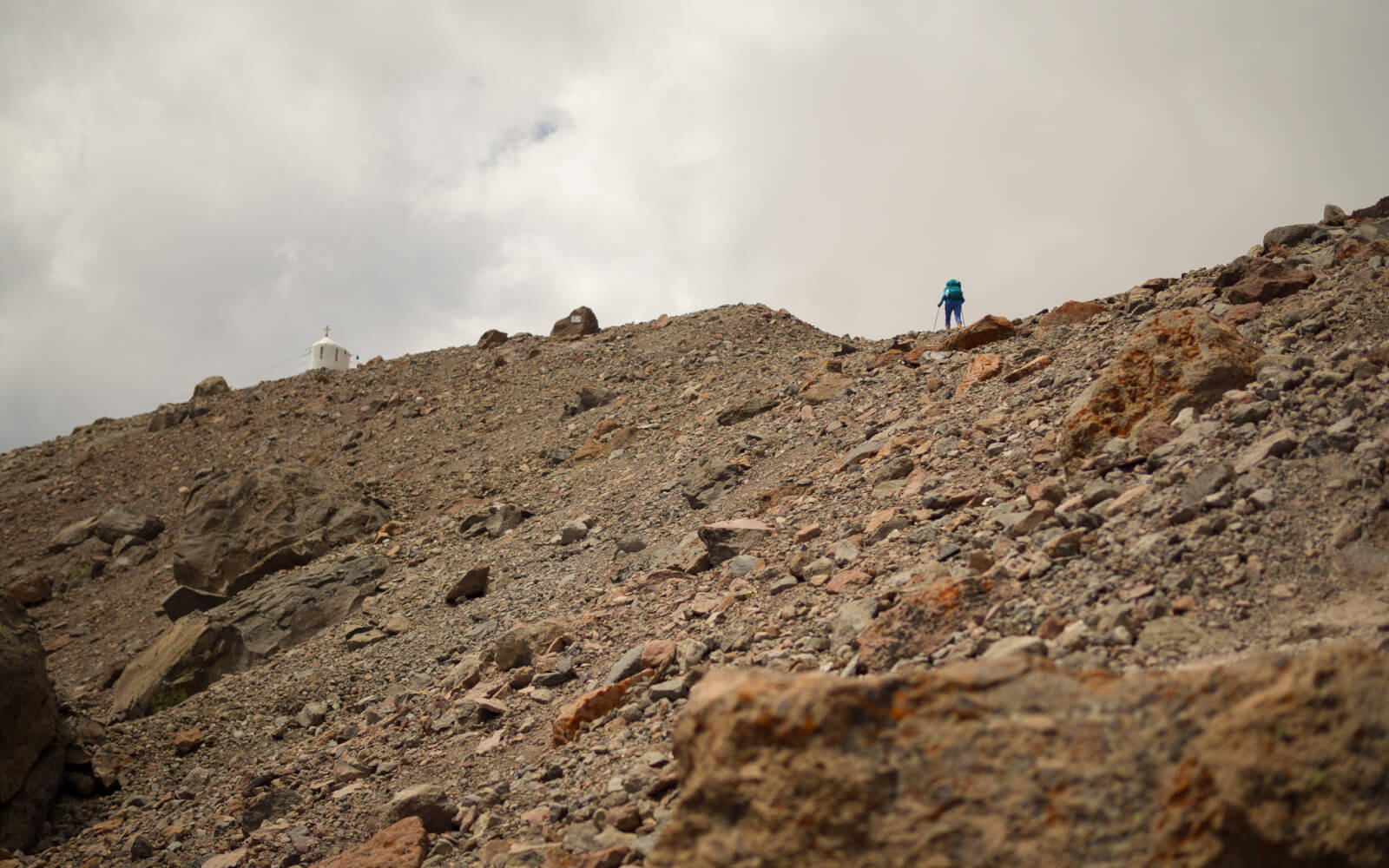 Last chance for training.
Directly at the Meteo Station there is a safe snow-ice field, which is an ideal place to practice the skills of walking with crampons, using ice axes, or belaying on a rope. During the expeditions that we organize, we always "test" all those who will fight for the conquest of Mt. Kazbek on the next day. During the summit attack, all these skills will be necessary, hence it is worth finding out who knows what and what we can expect from our companions. This is the last opportunity to test your skills in safe conditions.
We note that this is an ideal opportunity to TRY and CHECK and not to TEACH these skills. If someone plans an independent peak attack, and at the height of Meteo Station he plans to learn how to walk with crampons or how to use an ice axe, then it does not bode well for this person, or for anyone who connects with such person with one rope.